News Release: Jim Lange's new book and revamped website continues his mission to help married Same-Sex couples Retire Secure! As seen on over 180 websites including Yahoo! Finance, Marketplace Radio, PennLive.com, Chicago Business News, San Francisco Business Journal, Miami Herald and Worth Magazine. Click here to read full story

Click Play Below to Listen to the Interview with Jim Lange About New IRA and Social Security Strategies for Same-Sex Couples as heard on The Lange Money Hour: Where Smart Money Talks.

Testimonial for Retire Secure! for Same-Sex Couples:
Jim provides a comprehensive road map to all the new retirement and estate planning strategies that were not previously available to same-sex couples. But they are now, and couples who wish to take advantage of them to enhance their options, increase their wealth, cut their taxes and live with financial security should dive into this gem.
The Demise of Federal DOMA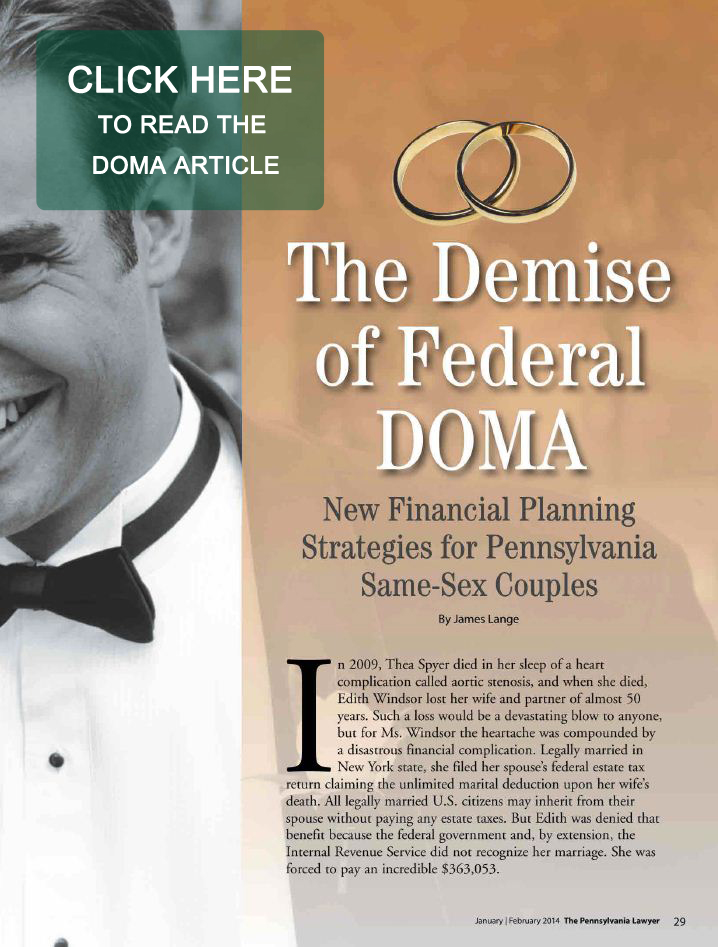 Evan Wolfson is a civil rights lawyer, founder of freedomtomarry.org, one of Time magazine's 100 Most Influential People Alive today. The Lange Money Hour with Evan Wolfson is now available on our archive.
Click Play Below to Listen to the Interview with Evan Wolfson.