The Demise of DOMA: New Financial Planning Strategies for Pennsylvania Same-Sex Couples
In June of 2013, the U.S. Supreme Court ruled in U.S. v. Windsor that Section 3 of the Defense of Marriage Act (DOMA) was unconstitutional as a deprivation of the equal liberty for all people protected by the Fifth Amendment. While this ruling doesn't specifically decide the overall constitutionality of same-sex marriage, it does declare that for federal estate tax purposes a marriage cannot be narrowly defined as solely between a man and a woman.

This ruling created many questions but perhaps the most important was how would the IRS and other federal agencies treat same-sex couples in states, like Pennsylvania, that do not recognize same-sex marriage and what pro-active steps are available for the residents of these states?

Beyond Windsor: The True Meaning of DOMA's Downfall
CLICK HERE TO READ THE FULL ARTICLE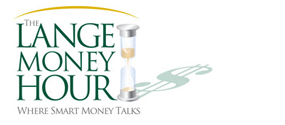 » Click here to view a full list of radio shows
» Click here to fill in a form to see if you qualify for a Free Second Opinion

PA Same-Sex Couples Can Now Take Advantage of the Defeat of DOMA to Cut Taxes and Increase Wealth!

Saturday, December 7, 2013
9:30-11:30
1:00-3:00
Wyndham Pittsburgh
University Center – Oakland
Click to read full invitation
» Press Release:
Lange Financial Group, LLC, Helps Same-Sex Couples Plan Taxes and Estates Post-DOMA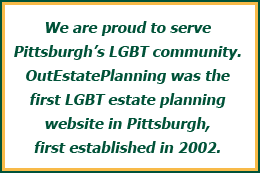 Radio show with Evan Wolfson
December 4th at 7:05 pm EST
on KQV AM1410.
Evan Wolfson is a civil rights lawyer,
founder of freedomtomarry.org, one of
Time magazine's 100 Most Influential
People Alive today.