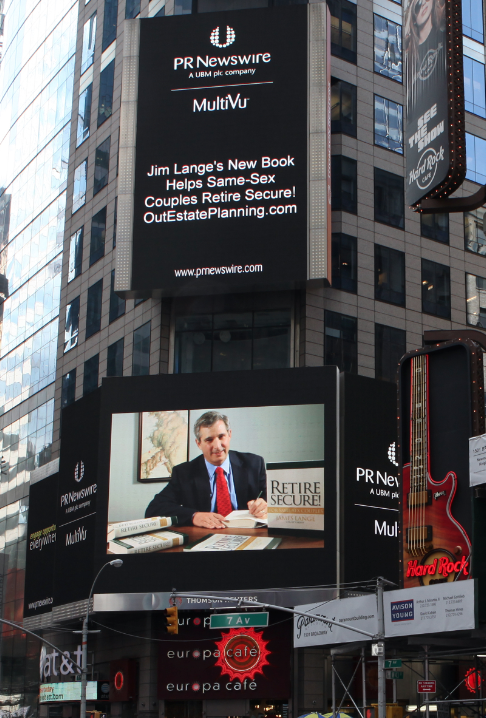 James Lange, CPA/Attorney
Attorney/CPA James Lange started the first estate planning website for same-sex couples — www.outestateplanning.com in Pittsburgh in 2002. Jim Lange has three decades of estate and retirement planning experience as both CPA and an estate attorney. Jim is the author of two bestselling books including Retire Secure! Pay Taxes Later (Wiley, 2006 and 2009), which was endorsed by Charles Schwab, Larry King, Ed Slott, Jane Bryant Quinn, Roger Ibbotson, and Burton Malkiel and dozens of other financial experts. Jim also wrote The Roth Revolution, Pay Taxes Once and Never Again (Morgan James, 2011), which was endorsed by Ed Slott, Natalie Choate, Bob Keebler and many others. He is the creator of Lange's Cascading Beneficiary Plan™ and The Roth IRA Institute.
Jim's strategies have been endorsed by The New York Times, The Wall Street Journal (33 times), Newsweek, Money Magazine, Smart Money, Reader's Digest, Financial Planning, Bottom Line, Kiplinger's, and many other publications. His articles have appeared in Bottom Line, Financial Planning, The Tax Adviser (the peer reviewed journal of the AICPA), and the Journal of Retirement Planning. Most recently, PA Lawyer Magazine published in their January/February 2014 issue, Jim's article, "The Demise of Federal DOMA, New Financial Planning Strategies for Same-Sex Couples."
Click Here for a High Resolution Photo of James Lange
Click Here for a High Resolution Photo of Retire Secure!: For Same-Sex Couples Book Cover

The Wall Street Journal
As seen in the Sunday Journal – May 25, 2014
Getting Married Has Its Financial Benefits
For One Thing, It Allows You to Pool Risk
By Jonathan Clements
Forget the marriage penalty. If getting hitched has any financial effect, it's likely to be a bonus.

Click here to read full story

---

Trusts & Estates
As seen on WealthManagement.com – Aug 22, 2014
Optimizing Social Security Benefits for Unmarried Couples
Quantifying the financial advantages of marriage
By James Lange

Industry Insights with James Lange
James Lange offers some retirement planning advice for same-sex couples.
LGBT Ally James Lange on a Mission to Help Same-Sex Couples Retire Secure
As seen on FinancialContent.com, April 15th, 2014
The difference between a same-sex couple getting married and taking specific pro-active steps, and not getting married and not taking these pro-active steps can be the difference between running out of money and having $1.4 million during their retirement years.

Wedding Bells Ring for Same-Sex Couples in Pennsylvania
As seen on BizJournals.com/Pittsburgh – May 21st, 2014
Pittsburgh LGBT Ally Jim Lange Offers Local Workshop, Four Tips to Pennsylvania Same-Sex Couples Considering Marriage
Judge John E. Jones III reaffirmed Pennsylvania same-sex couples' right to marry today. Judge Jones struck down the state's same-sex marriage ban and cleared the way for Pennsylvania to recognize out-of-state same-sex marriages. Pennsylvania was the last state in the Northeast to ban same-sex marriages. With the decision, Pennsylvania joins19 other states that both legally recognize and allow same-sex marriages. While Judge Jones did not issue a stay, allowing marriages to begin immediately in Pennsylvania, the State has 30 days to appeal the decision.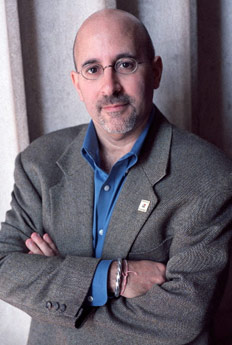 Interview on KQV with Evan Wolfson,
Founder and President, Freedom to Marry
A national campaign dedicated to marriage equality for same-sex couples
Jim Lange, CPA/Attorney and author of two bestselling books, "Retire Secure! Pay Taxes Later" and "The Roth Revolution: Pay Taxes Once and Never Again" as well as his new book titled "Retire Secure!: For Same-Sex Couples" sits down with Evan Wolfson, who Time magazine named as one of the one hundred most influential people in the world for his legal advocacy work on gay rights and same-sex marriage.
A Pittsburgh native, Evan graduated from Allderdice High School in 1974, going on to Yale College and Harvard Law School. For twelve years, he served as director of Lambda Legal, a gay rights advocacy nonprofit based in New York City. He was co-council in the historic Hawaii marriage case that helped launch the ongoing global movement for the freedom to marry. He also appeared before the Supreme Court in Boy Scouts of America versus Jim Dale. In 2003, Evan founded Freedom to Marry, the campaign to win marriage nationwide. His 2004 book, "Why Marriage Matters: America, Equality and Gay People's Right to Marry" was one reason that Newsweek dubbed him 'the godfather of gay marriage.' Last year, he received the Barnard Medal of Distinction, along with President Barack Obama.
Jim and Evan discuss the Supreme Court ruling that partially dismantled DOMA, the Defense of Marriage Act, and touch on all aspects of the constantly growing civil rights movement of same-sex marriage.
Click Here to Read the Transcript of the Interview
Click Play Below to Listen to the Evan Wolfson Interview