James Lange, CPA/Attorney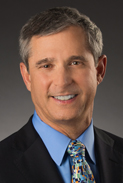 James Lange has three decades of estate and planning experience as both CPA and an estate attorney.
Jim's strategies have been endorsed by The Wall Street Journal (33 times), Newsweek, Money Magazine, Smart Money, Reader's Digest, Bottom Line, and Kiplinger's. His articles have appeared in Bottom Line, Financial Planning, The Tax Adviser, Journal of Retirement Planning, and for 2014 alone, one article on Social Security and one article on IRAs both published in the peer-review journal, Trusts & Estates
Jim is the host of The Lange Money Hour on KQV1410 AM featuring guests such as John Bogle, Jane Bryant Quinn, Ed Slott and practically all the top IRA and many of the top index fund experts in the country.
He is also the author of two best-selling books, Retire Secure! (Wiley, 2006 and 2009), endorsed by Charles Schwab, Larry King, Ed Slott, Jane Bryant Quinn, Roger Ibbotson and The Roth Revolution, Pay Taxes Once and Never Again endorsed by Ed Slott, Natalie Choate and Bob Keebler.
EDUCATION
Juris Doctorate: Duquesne University School of Law
B.S. in Accounting: Pennsylvania State University
PROFESSIONAL LICENSURE
Certified Public Accountant, July 1979
Attorney at Law, November 1984
Pennsylvania Insurance License