Steven T. Kohman, CPA, CSEP, CSRP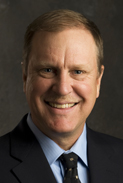 For over 25 years, Steven T. Kohman has offered retirement and estate planning, business and individual tax preparation, accounting, valuation and Roth IRA conversion planning services to individual, family, and business clients. Since his initial certification as a CPA in 1984, Steve has gained relevant experience and knowledge and a continual commitment to his client's best interests, allowing them to realize significant savings of time, money and peace of mind.
Steve has maintained his designation as a Certified Specialist in Estate Planning since 1998, and received his Certified Specialist in Retirement Planning designation in 2013. Through his education and experience in estate and retirement planning, he helps clients optimize their financial resources for a secure retirement and maximize transfers of wealth to succeeding generations. Steve obtains a deep understanding of each situation by a thorough and comprehensive analysis of available resources, general and specific risk factors, and the needs, desires and values of each client. Clients and their families enjoy significant wealth enhancements along with estate, gift and income tax savings by Steve's customized solutions involving retirement plans, rollovers, Roth IRA conversions, various trusts, insurance, will provisions, certain tax elections, and investments.
EDUCATION
B.A. in Accounting, University of South Florida,
PROFESSIONAL LICENSURE
Certified Public Accountant, May 1984
Certified Specialist in Estate Planning, September 1998
Pennsylvania Insurance License
Certified Specialist in Retirement Planning, 2013