Next Workshop Date to Be Announced in January 2015.
Please Check Back.
9:30 – 11:30 AM
New Estate Planning Strategies for Same-Sex Couples with IRAs and Retirement Plans and Who Says You Can't Control From the Grave? How Same-Sex Couples Can Use Trusts to Protect Their Families
1:00 – 3:00 PM
The Demise of DOMA: New Financial Planning Strategies for Pennsylvania Same-Sex Couples
3:15 – 3:45 PM
What's a Better Investment Strategy: Active Investing or Passive Investing with Index Funds?
These workshops are FREE, but seating is limited. Refreshments will be served.
To attend our FREE workshops, call 412-521-2732 now while space is still available.
When you register you will receive two valuable bonus gifts—FREE!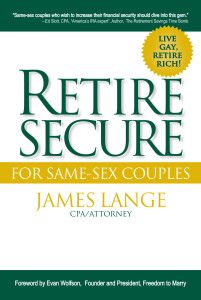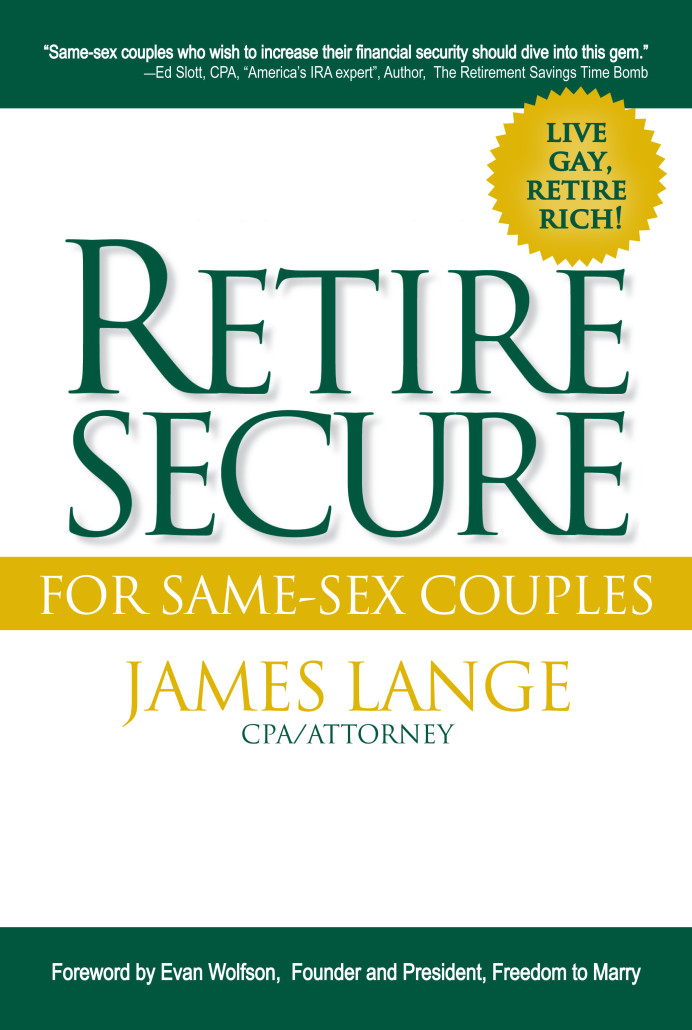 Register for one or all three of Jim Lange's FREE Workshops today, and you get these 2 free bonus gifts:
Bonus #1: Attendees receive a FREE Advance Edition of Jim Lange's newest book, Retire Secure! For Same-Sex Couples, a 146-page paperback.
Bonus #2: Attendees are eligible for a FREE Second Opinion Consultation with Jim. Value: $495.00.